Description
* {margin: 0;padding: 0;}
.containerWidth {width: 70%;height: auto;margin: 0 auto;background: white;
overflow: hidden;border: 1px solid #333333;}
.topBar {width: 100%;height: auto;background: #333333;overflow: hidden;}
.widthH {width: 70%;height: auto;margin: 0 auto;}
.topBar h1 {text-align:center;padding-bottom: 30px;color: white;font-family: 'Sansita', sans-serif;font-size: 53px;}
.topBar img {padding: 15px;}
.col-md-3, .col-md-9, .col-md-6, .col-md-4 {margin: 0;padding: 0;}
.producDet {width: 95%;height: auto;margin: 0 auto;padding: 20px 0;}
.producDet h2 {font-size: 28px;font-style: normal;text-align: left;text-decoration: none;font-family: 'Squada One', cursive;margin: 0;padding: 10px 0;}
.description h3, .description h4 {font-family: 'Raleway', sans-serif;font-size: 18px;font-weight: bold;}
.description {margin: 20px auto;padding: 20px;border: 1px solid #e0e0e0;}
.description p {font-size: 16px;font-family: 'Raleway', sans-serif;}
.iconTxt {margin-bottom: 30px;background: #333333;overflow: hidden;color: white;text-align: center;}
.iconTxt h4 {font-size: 25px;font-family: 'Squada One', cursive;}
.payShip {width: 90%;height: auto;margin: 0 auto;}
.payMent h2, .shipPing h2 {font-family: 'Squada One', cursive;font-size: 55px;}
.payMent p, .shipPing p {font-family: 'Raleway', sans-serif;width: 80%;}
.payMent {overflow: hidden;}
.return {background: #333333;color: white;margin-top: 40px;}
.return h2 {margin-top: 0;font-family: 'Squada One', cursive;font-size: 55px;}
.return p {font-family: 'Raleway', sans-serif;margin-bottom: 0;}
.footer {background: #c1272d;text-align: center;color: white;padding: 10px 30px;}
.footer h3 {margin: 0;font-family: 'Squada One', cursive;font-size: 25px;}
.footer p {margin: 0;font-family: 'Raleway', sans-serif;}
.allText{background:#fff;margin:0 auto;color:#333;border:1px solid #e0e0e0;padding:10px}
.allText ul ol{width:90%;margin:0 auto}
.shadow{width:100%;height:9px;margin:auto}
.empty{width:75%;height:520px;margin:auto;padding-top:20px;padding-left:50px}
.imagegallery{border:0 solid #888}
.imagegallery .pic_set:hover .pic_sm div{color:#e7e7e7}
.imagegallery{background-color:#fff}
.imagegallery .pic_sm div,.imagegallery .pic_lg div{background-color:#fff}
.imagegallery{width:100%!important;max-width:none}
@media all and (min-width: 600px) {
.imagegallery{width:80%!important}
}
@media all and (min-width: 800px) {
.imagegallery{margin:0 0 10px 15px}
}
.imagegallery .imagegallery_1{width:100%;padding-top:90.39%}
.imagegallery .imagegallery_1 .imagegallerywhole{width:96.96%;height:97.46%}
.imagegallery .imagegallery_1 .pic_sm{width:18.75%;height:15.62%;margin:.62%}
.imagegallery .imagegallery_1 .pic_lg{width:98.75%;height:70.29%;margin:.62%}
.imagegallery .imagegallery_1 .pic_sm img{max-width:83.33%;max-height:83.33%}
.imagegallery .imagegallery_1 .pic_lg img{max-width:96.83%;max-height:96.83%}
.imagegallery,.imagegallery .gal{position:relative;margin:auto}
.imagegallery .imagegallerywhole{position:absolute;left:0;top:0;bottom:0;right:0;margin:auto}
.imagegallery img{position:absolute;width:auto;height:auto;left:0;top:0;bottom:0;right:0;margin:auto}
.imagegallery .pic_sm{position:relative;overflow:hidden;float:left;display:block}
.imagegallery .pic_lg{position:absolute;overflow:hidden;display:none;left:0;top:0;z-index:1}
.imagegallery .pic_sm div,.imagegallery .pic_lg div{position:absolute;left:0;top:0;right:0;bottom:0}
.imagegallery .pic_lg{display:none}
.imagegallery .pic_lg.pic_main{position:relative;display:block;float:left;z-index:0}
.imagegallery .pic_set:hover .pic_sm div{border:1px solid;cursor:pointer;opacity:.5}
.pic_sm div{border:1px solid #e7e7e7}
.imagegallery .pic_set:hover .pic_lg{display:block;left:0;top:0}
.midContent {margin: 20px auto;}
.leftContent {border: 1px solid #e0e0e0;}
.leftContent img {width: 95%;height: auto;margin: 0 auto;padding: 10px;}
@media (min-width: 992px) {.col-md-3 {width: 23% !important;}}
.widthH a:hover {text-decoration: none;}
Mockins Electric Dog Fencing System, Safe For Multiple Dog Operation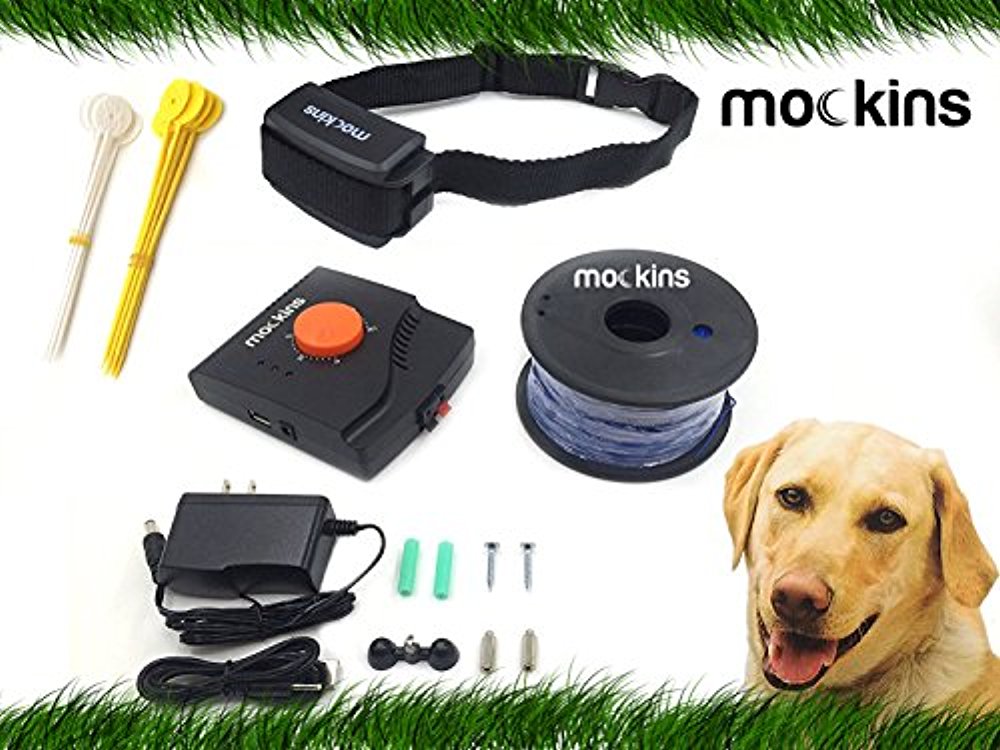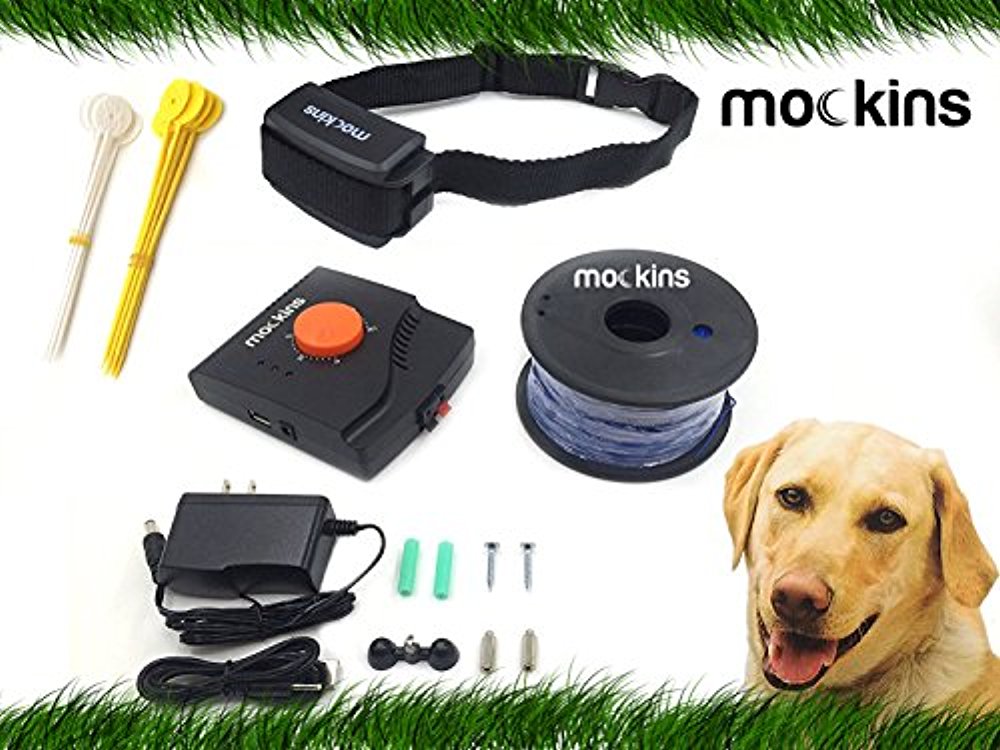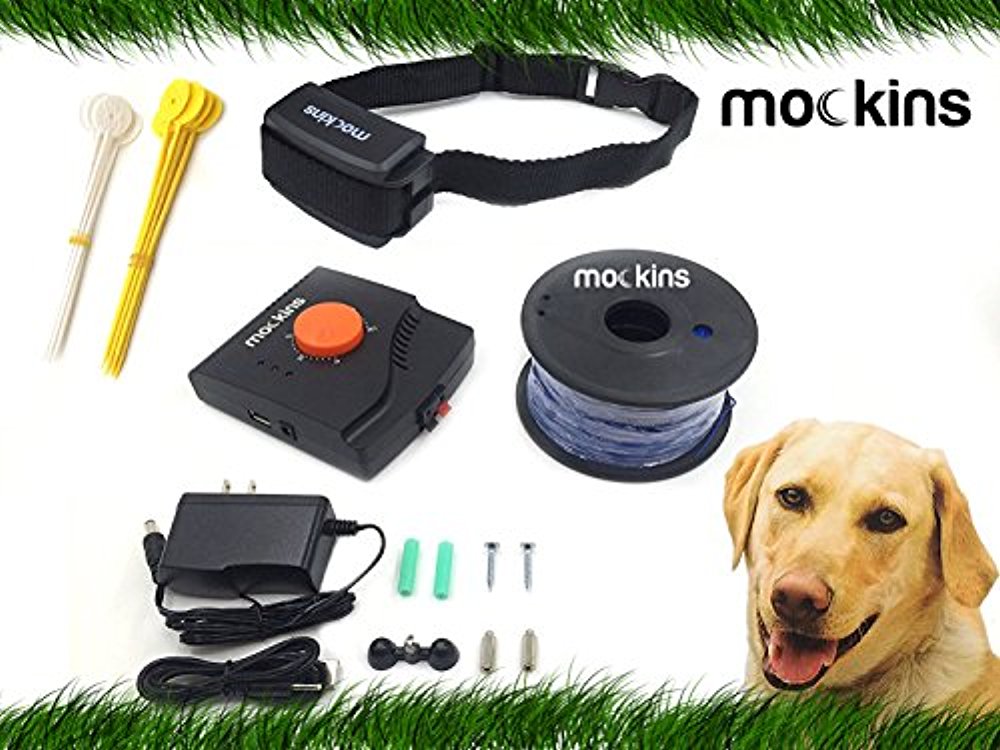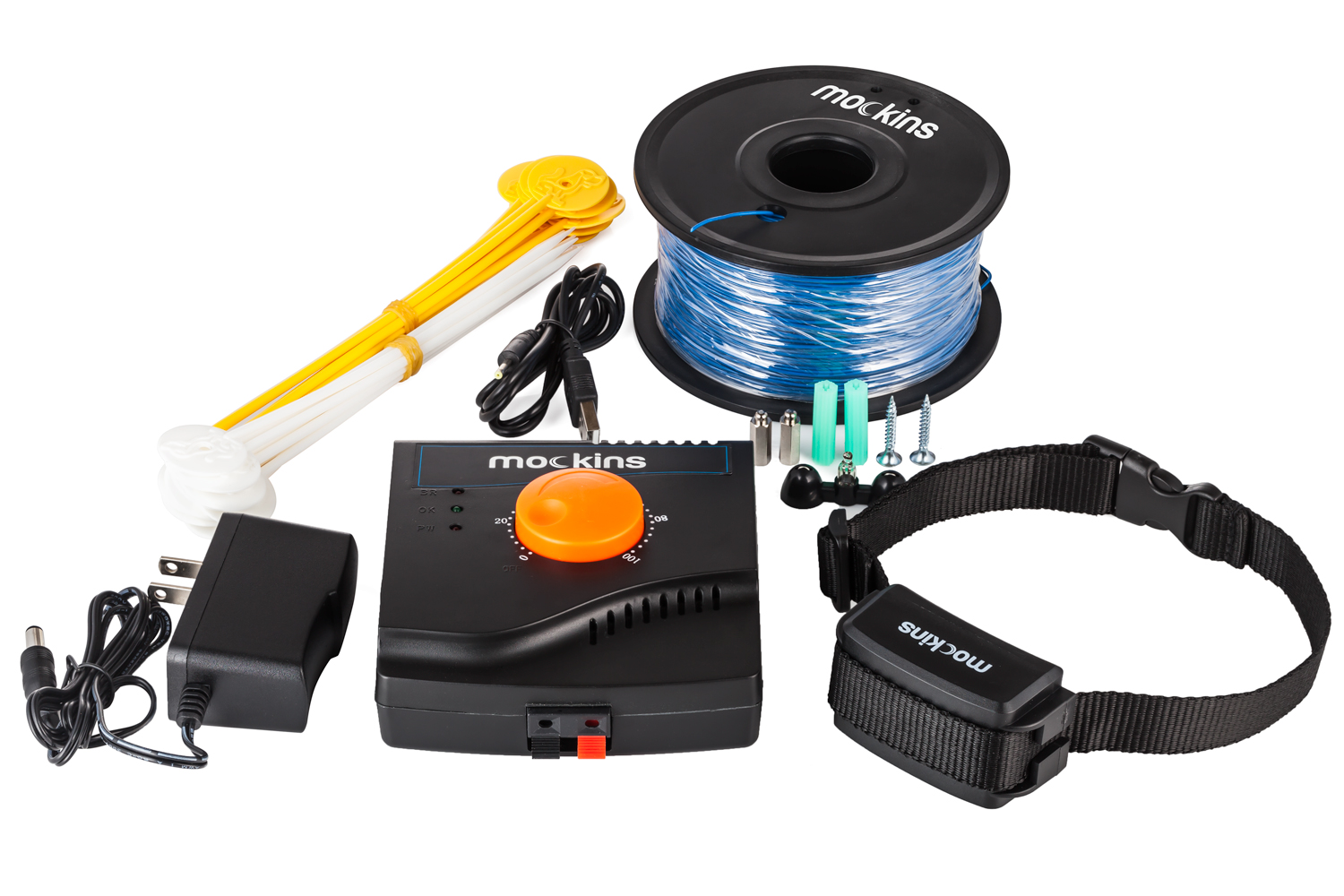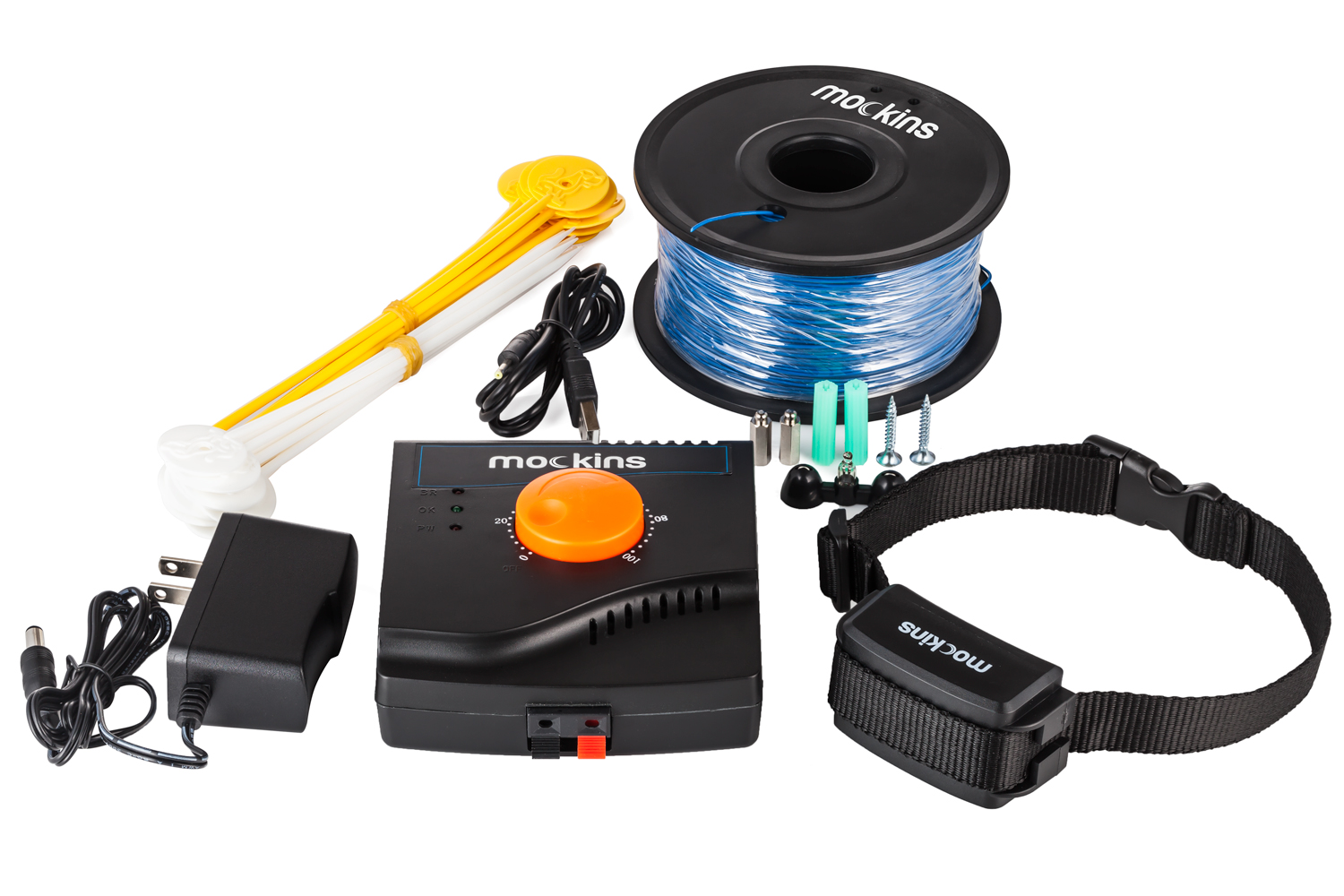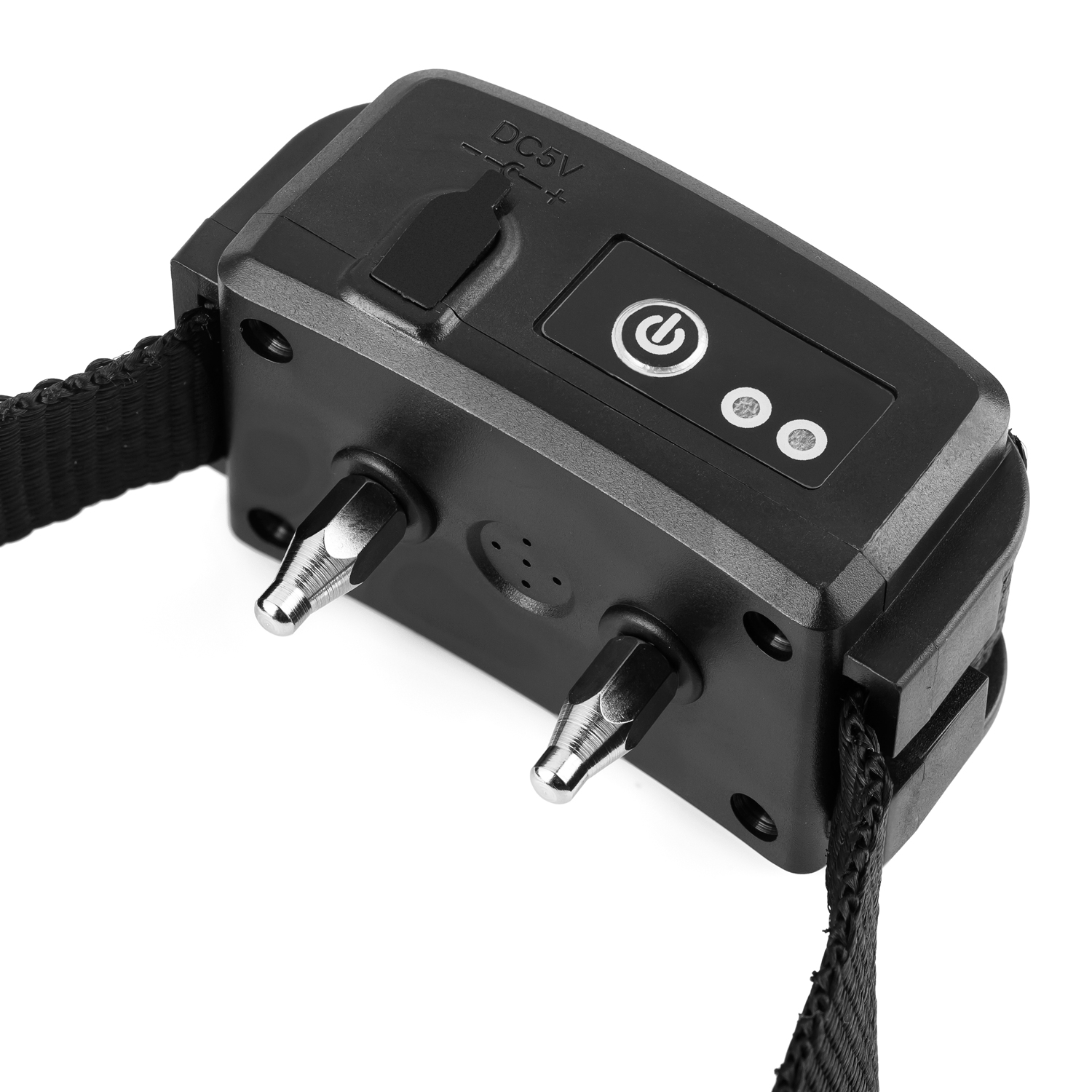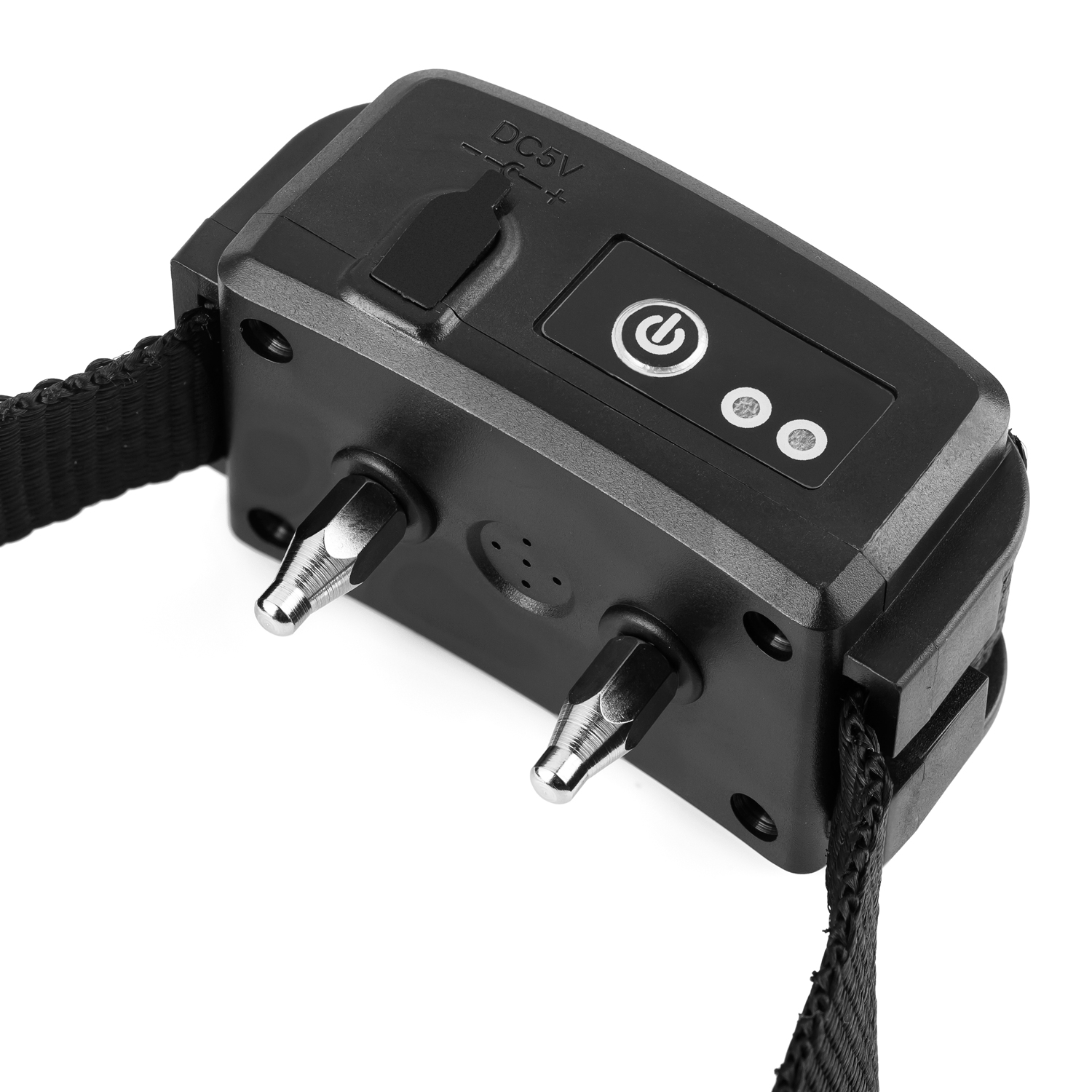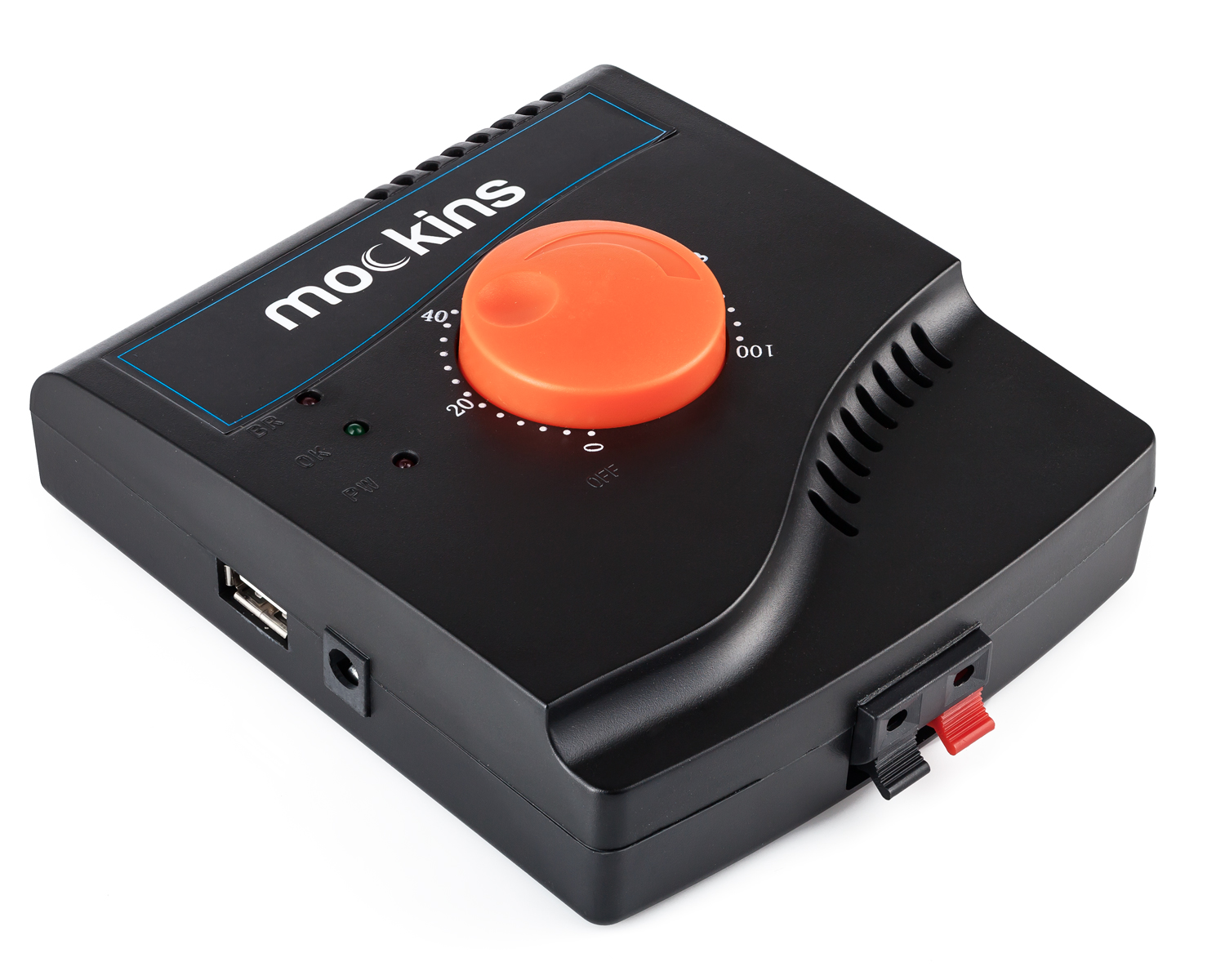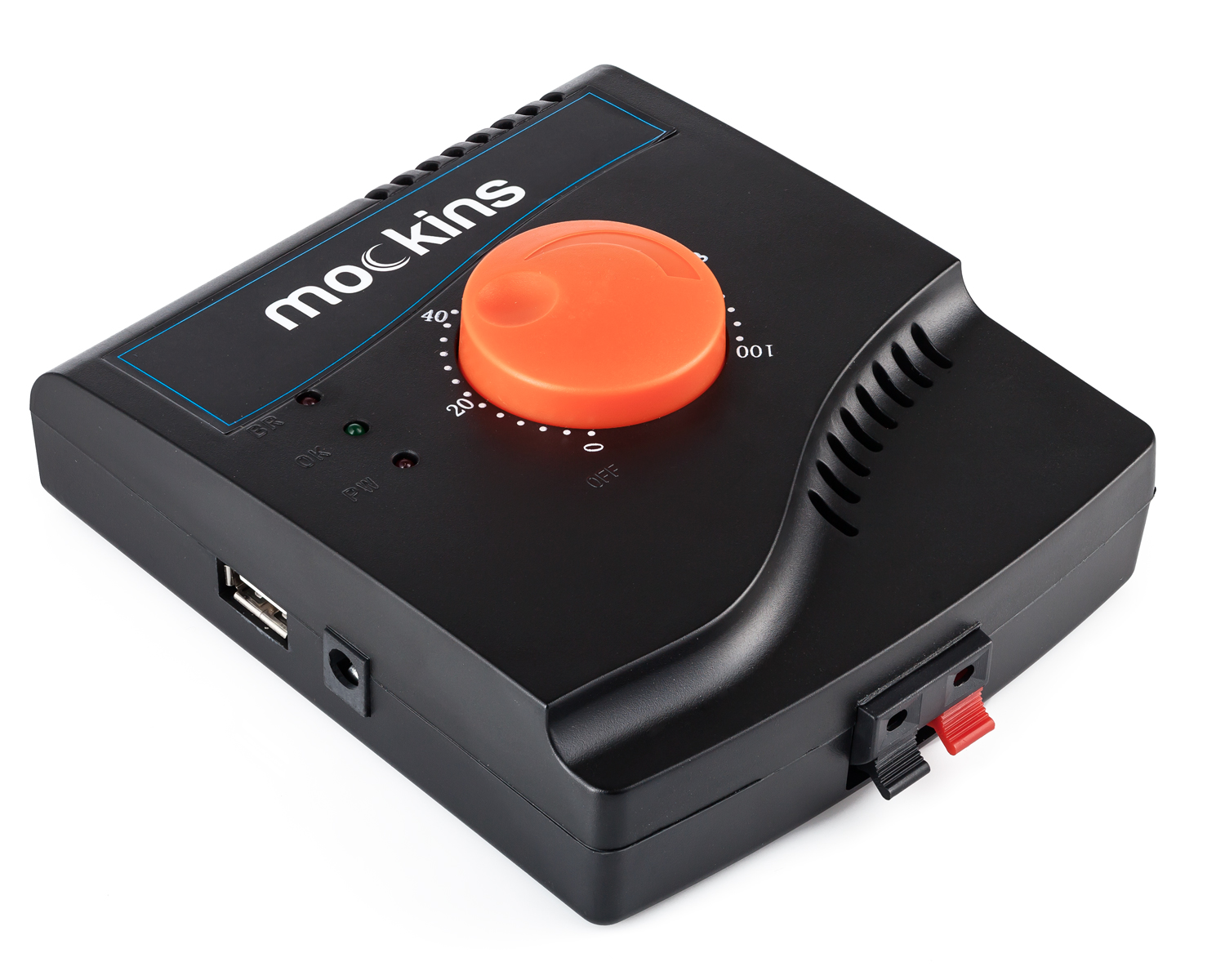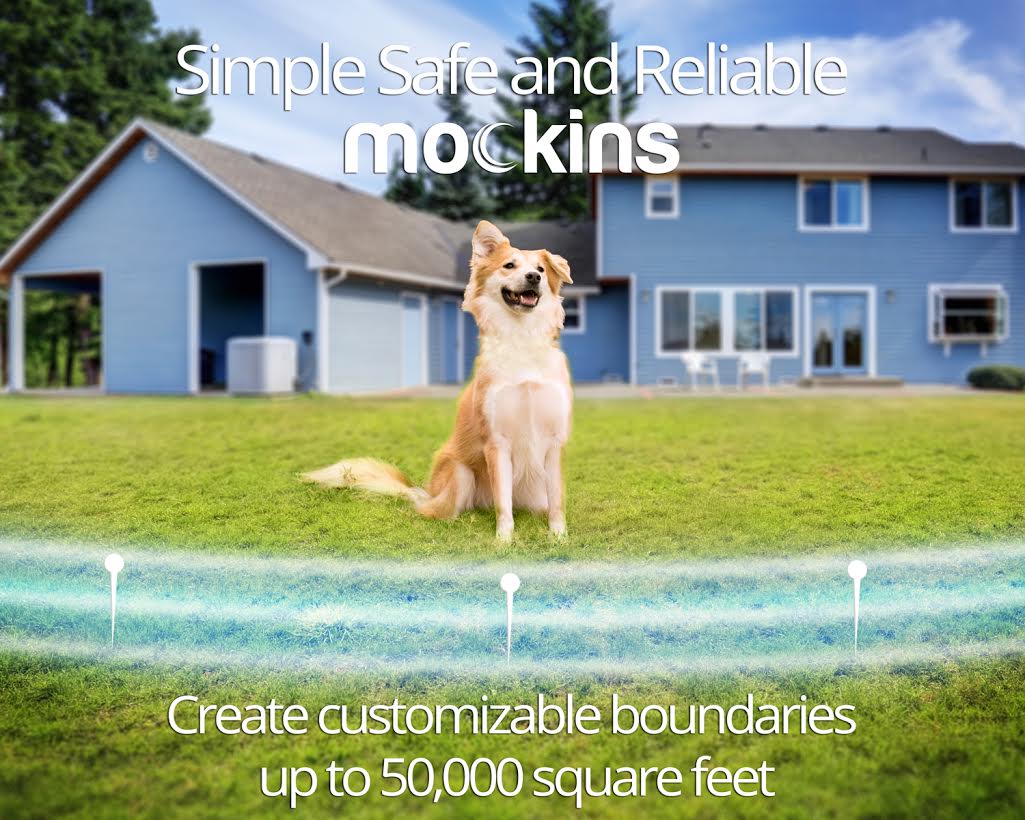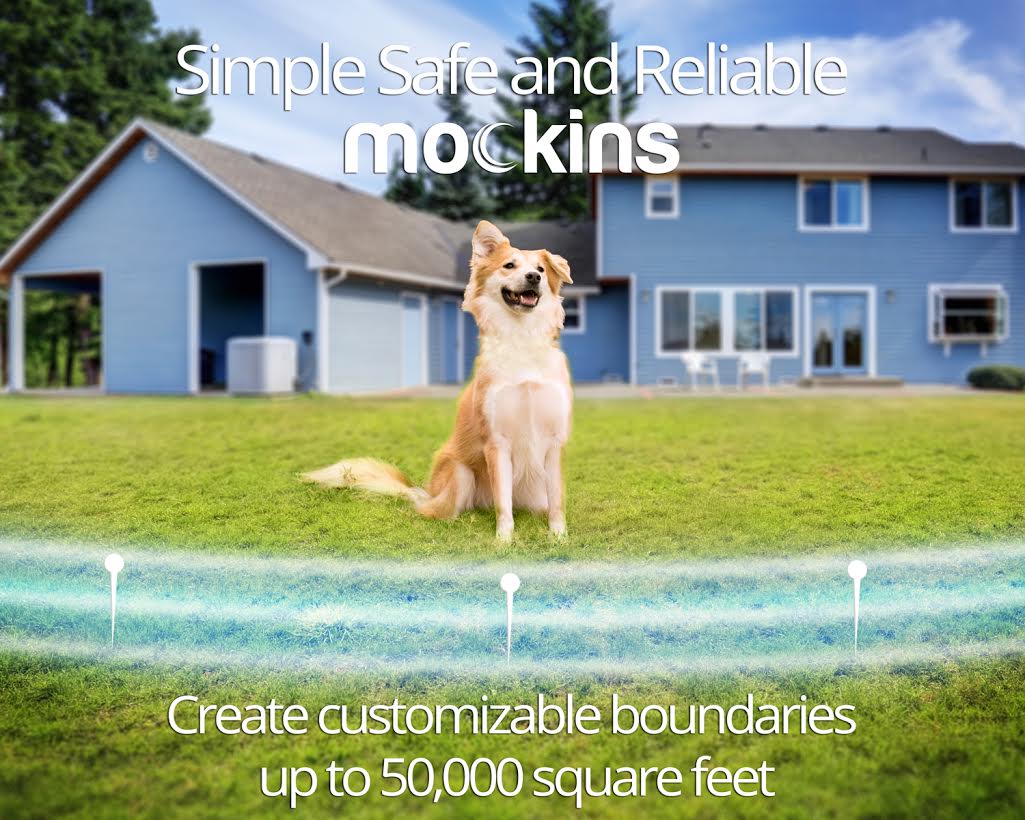 Description
Are you a new pet owner suffering from the usual canine woes?



Are you desperate to keep your "best friend" safe and out of harm's way?



Purchase the Mockins electric fencing system and train your dog in a safe and efficient manner.



This underground fence keeps your pet safely contained and secure in your yard. Install the easy- to- use system in about a weekend by setting up the transmitter and burying wires around your yard. Use the boundary flags to train your pet where the boundaries are in fun, quick training sessions. A warning beep will sound on your dog's waterproof collar, followed by a gradually increased vibration until your dog returns to the safe zone. Add as many pets as you like by purchasing an extra collar for each pet.

Pulsed Proportional Stimulus—The closer your dog gets to the boundary, the more intense the shock will be.

Progressive Tone Stimulus—A warning tone will be issued first, Then a shock stimulus after 4-10 seconds. If your dog continues to move closer to the boundary the shock stimulus will progressive.

Variable Field Width Control—Allows you to precisely control the width of the signal field.

Audible and Visual Wire Break Indicators—Should your buried ever break, a loud sonic alarm will sound accompanied by a flashing light.

Speed Detect Anti-Run through—The faster your dog is moving, the quicker the higher level of intensity is issued.

Built-in Lightning Protection—Protects transmitter from power surges caused by lightning strikes.

5 Correction Levels- Equipped with 5 correction levels on the receiver

Multiple Collar Operation—Add as many collars as you like to contain as many animals you have. There is no limit to the number of collars it can control.

Up to 50,000 square feet range (over 1.2 acre).
? Eliminates your dog's boundary issues in an effective and humane manner. | Boundary flags are included to kick-start your training.?

? Covers Over 50,000 Square Feet (1.2 Acres) | DIY -Simple and easy installation

? 100% CUSTOMIZABLE wire layout. This dog fence's coverage area can be setup in virtually any layout design you need.

? Multiple collar operation—There is NO limit to the number of collars it can contain and control. |Waterproof, rechargeable collar included.

? 2 YEAR LIMITED WARRANTY: Guaranteed to keep your furry friends safe and out of harm's way. ?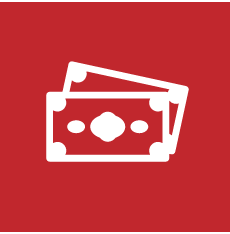 Payment
We accept PAYPAL ONLY.
IF YOU ARE A RESIDENT OF NEW YORK STATE, YOU MUST ADD
A SALES TAX OF 8.875% TO YOUR FINAL PRICE.
Shipping
We ship items same day, or next day:
ITEMS WILL ONLY BE SHIPPED TO YOUR PAYPAL CONFIRMED
RESIDENTIAL OR BUSINESS ADDRESS, NO EXCEPTIONS.
Please note that LOCAL PICK UP is not available.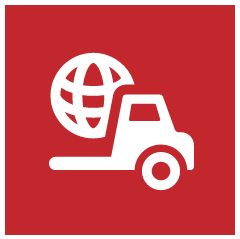 Contact
Our commitment is to provide fast shipping and excellent customer service. If you have any questions or concerns, please e-mail us and we will be happy to help you.
You can reach us through eBay by clicking on the Ask Seller a Question link in the upper right corner of this page.
All e-mails will be replied to within 24-48 hours. If you send us an e-mail during weekends or holidays, we will reply on the next business day.
Hours Of Operation:
Monday – Thursday: 9:30AM EST – 5:30 PM EST
Friday – 9:30 AM EST – 2:00 PM EST
We are closed on weekends and holidays.
Feedback
Our number one priority is the 100% satisfaction of our customers, therefore excellent feedback is very important to us. We are committed to doing all we can to insure you have a pleasurable buying experience, so that you are encouraged to consider us for all of your future eBay purchases.
If you have any problems, comments, or questions, please contact us BEFORE leaving a negative or neutral feedback and we will resolve all your concerns and reach an amicable solution. All we ask for is a chance to make YOU, our customers, happy.